Servicing Your Buon Vino Wine Filtering Equipment
Servicing Your Buon Vino Wine Filtering Equipment
On this page, we offer a wide range of information to help the do-it-yourselfer maintain Buon Vino equipment in top condition for a great winemaking experience. Please take a few moments to see if the answers to your questions are available here.
If you need help, service, repair and warranty work for all Buon Vino equipment is available through your Buon Vino Distributor or directly from Buon Vino manufacturing. To find a distributor in your area or to arrange service through Buon Vino, please contact us directly.
Super Jet Troubleshooting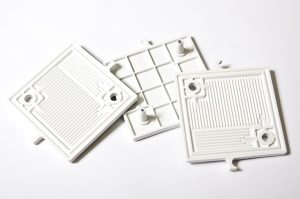 Maintenance & Set-up Tips
Maintenance & Set-up Tips for Buon Vino Wine Filters
Clean your machine before and after each use. It is recommended that you flush 5 gallons of clean water through the pump before and after use. It is a good idea to use warm water to help release residal sugar.
Are your filter pads installed properly? Ensure that all holes on the unit and pads are lined up. Super Jet – coarse side of the pad faces motor. Mini Jet – coarse side of the pad faces handwheels
Did you wet your filter pads before inserting them into the machine? This allows the plates to create a seal around the outside of the pads when you tighten down the plates.
Lubricate the following parts with petroleum jelly (Vaseline) to create a good seal on the filter pads. Super Jet – front tightening screw. Mini Jet – tightening screw threads on the 2 bolts for the handwheels.
---
Watch Our Videos!
Our Video Page features helpful video instructions and demonstrations for the use and maintenance of your Buon Vino equipment…